The Nightly News by Jonathan Hickman
---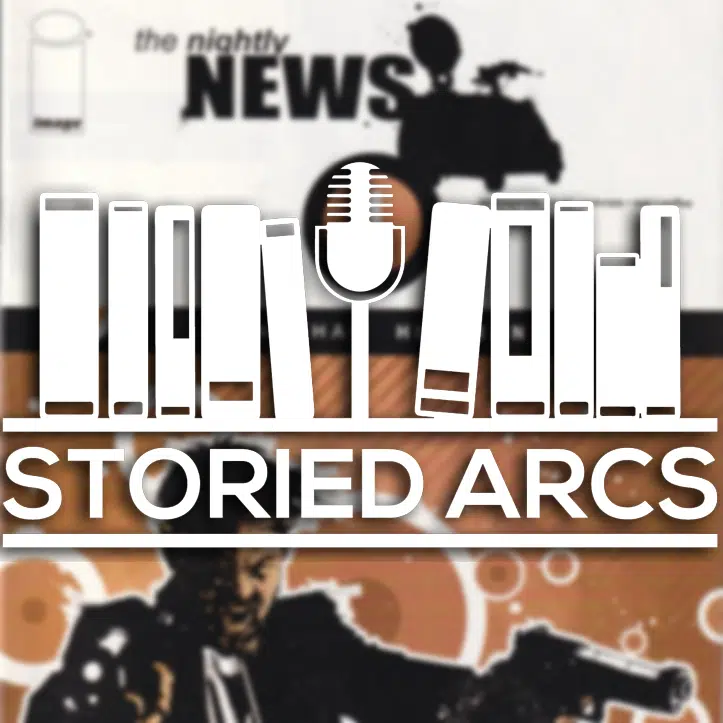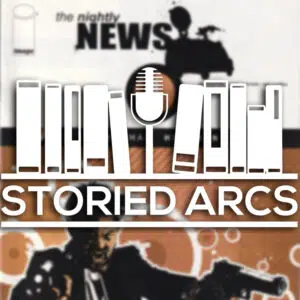 Mike and Alex have another one-shot deep dive lined up for discussion but before they do, they have a chat about the creative team behind that comic, The Nightly News from Image Comics- writer Jonathan Hickman, artist Jonathan Hickman, colorist Jonathan Hickman, letterer Jonathan Hickm… okay you get the idea. He did everything on this book and it was his first published comic work all the way back in 2006! The guys give a brief overview of Hickman's illustrious comics career to date and discuss how this early work shows signs of both the massive talent to come and the mistakes of a rookie creator. Then as always, they pitch you on why you should read The Nightly News and why the topics and ideas it tackles might be more relevant now than they were when it was originally published
Go find The Nightly News from Image Comics at your local comic shop or public library and join us next week for another one-shot discussion episode!
---
"If you believe in nothing, how can you accomplish anything."
In this one-shot episode, Mike and Alex dive right into The Nightly News from Image Comics, superstar writer Jonathan Hickman's first-ever published comic work. They talk about how Hickman being the sole credited creator on the book effects the presentation of the story on the page, including how some storytelling elements that would persist throughout his career are present in this comic right from the jump. Then they dig into how a book written in 2006 could feel so prescient that it could easily be mistaken for a book written in 2023 (the heavy plot reliance on the existence of cassette tapes and the lack of smart phones and social media kinda gives it away, though). Is it amazing that a creator could so fully grasp the world around them that they could synthesize a story that would remain relevant and timeless? Or is just that our world continues to have the same problems over and over again so when in doubt, assume the worst and you'll probably be right? I'd say tune in at 11 for more but I don't think anyone watches the news anymore.
Thanks for joining us for another episode! We're done with the one-shot discussions for a little while as we get ready to jump into a new multi-volume book starting next week. See you then!