Not All Robots by Mark Russell and Mike Deodato Jr.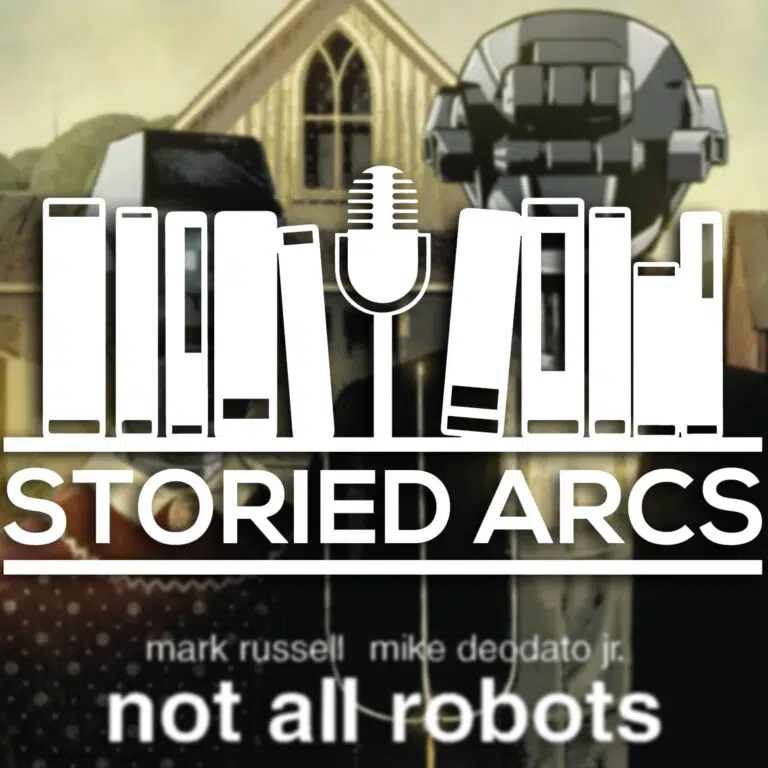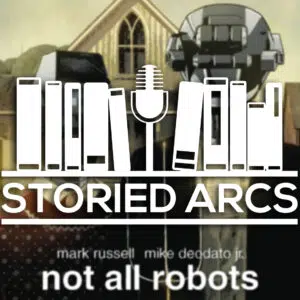 "And I suppose this has been the problem from the very start. The fundamental crack in civilization that has always set us against each other- mistaking productivity for value."
In the final episode of Season 5 of Stories Arcs, Mike and Alex leap into the not-so-distant future to chat about Mark Russell and Mike Deodato, Jr.'s Eisner-award-winning Not All Robots Volume 1 (issues 1-5). They dive deep into the idea of resentment and misplaced blame and discuss how the premise of the comic allows Russell and Deodato to pointedly address the issues they are satirizing (toxic masculinity, what about-ism, etc.). The guys also reflect back on the topics and ideas presented in The Flintstones and connect the modern Stone Age family to the Walters family of 2056 and their government-assigned robot, Razorball.
If you enjoy this book, and you should, be sure to pick up Mark Russell's take on The Flintstones which we discuss in two episodes. That podcast discussion includes a letter published in the deluxe edition read by Mark Russell himself!