A Deep Dive Into Comics, One Story Arc at a Time
Welcome to the Storied Arcs Podcast! This podcast exists to explore the world of indie and creator-owned comics. These are some of the best stories out there, they push the boundaries of the medium, and are typically under-represented in the world of media coverage, adaptations, and podcasts.   In each episode, we will discuss one story arc, typically in the form of a trade paperback, for a completed comic series.  In general, we will be avoiding ongoing or continuing series so that we can discuss a work in its entirety. We have nothing against the "Big Two" (Marvel and DC) but there are plenty of great podcasts that cover those stories.  We might even eventually cover a book or two from Marvel or DC. But for now, we're looking to dive deeper into comics from publishers like Image, Dark Horse, Black Mask, Boom, and even independently published material on platforms like SubStack. Simply put, we love comics and their creators.
As the name of the podcast suggests, we love story arcs. In our podcast, we'll focus on closed story arcs. This means we're not going to cover the weekly pull list or long continuous stories.  We want stories that are already published in their final form and generally are closed to future expansion. This will hopefully make it easy for you to read along since you won't have to track down any potentially rare issues that speculators have consumed, and for the most part you can probably get the material we're discussing from your local comic shop or public library.
The final piece of this is community interaction. This whole podcast was founded on the love of water cooler talk at a local shop and we want that to extend to the internet. This website has links to our social media pages and our Facebook group so you can interact with stories that we've discussed or even lobby for us to discuss your favorite trade paperback.
Indie Comic Book Podcast
If you're new to us, then you may enjoy listening to past seasons of the Storied Arcs podcast. Grab a copy of the books and binge or read at your own pace, our episodes will be ready for you once you've finished reading. Alex and Mike have covered:
Listen & Subscribe to Storied Arcs Podcast
Meet the Hosts of Storied Arcs Podcast
Mike and Alex are friends who met just by having random conversations at our local brick-and-mortar comic shop. They discovered a mutual love for indie/creator-owned comics.
Mike Jorgensen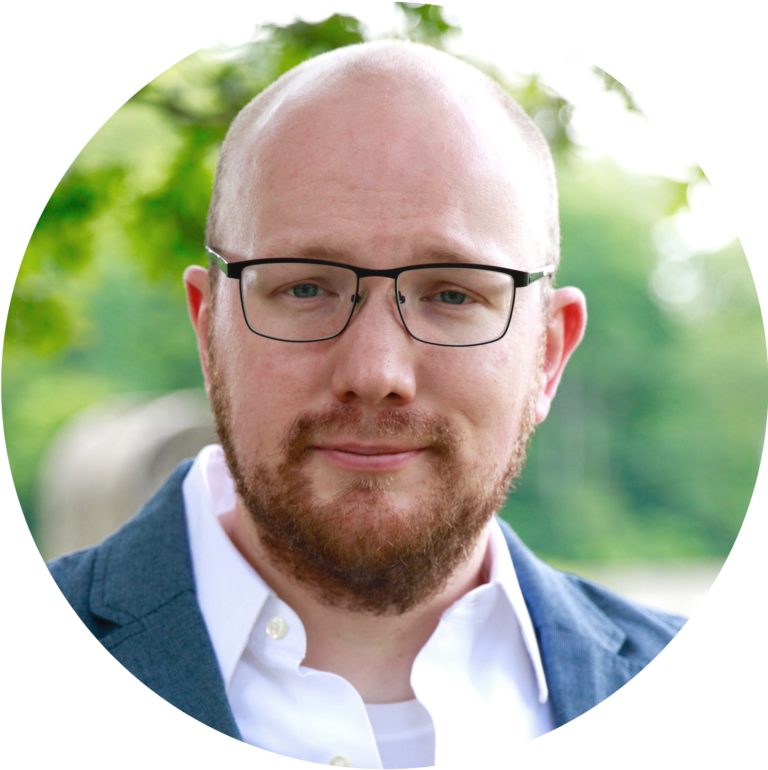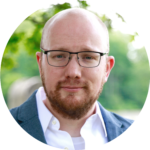 Mike is a relatively new comics fan who did not read as a kid, instead, he got into comics around 2012 in his 20s. However, that has not stopped him from co-hosting two different comic-related podcasts in the past. Mike works full-time in web development and has an eclectic educational background ranging from philosophy and theology to organizational leadership. He is also a musician and has an extremely niche YouTube channel for guitars and guitar-related gear. Aside from a late-blooming interest in comics, Mike loves to read all sorts of fiction and non-fiction, has an extensive board game collection, plays video games, and has recently discovered a love of manga.
Favorite Comic Creators:
Jeff Lemire
Brian K. Vaughan
Matt Kindt
Christopher Priest
Kwanza Osajyefo
Favorite Comic Books:
The Underwater Welder by Jeff Lemire
Saga by Brian K. Vaughan and Fiona Staples
Descender/Ascender by Jeff Lemire and Dustin Nguyen
Mister Miracle, Vision, & Strange Adventures by Tom King
The Long Halloween by Jeph Loeb and Tim Sale
Any Thor books by Jason Aaron
Favorite Comic Artists:
Andrea Sorrentino
Jenny Frison
Peach Momoko
Jock
Mitch Gerads
Alex Ham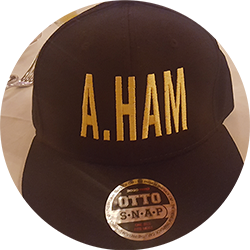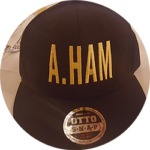 Despite being an avid fan of many comic-adjacent properties as a kid in the late 80's/early 90's, specifically, anything Batman or X-Men related, the only comics Alex read back then were Marvel's G.I. Joe books and whatever he could bum off his older brother, who's the real comic nerd of the family. Then in college in the early '00s, Alex read Neil Gaiman's The Sandman, and I was hooked for good. In the real world, Alex is a Professional Civil Engineer who would like more time to play golf and read prose stories but instead ends up reading more comics.
Favorite Comic Creators:
Ed Brubaker
Greg Rucka
Brian K. Vaughan
Tom King
Kelly Thompson
Favorite Comic Books:
The Sandman by Neil Gaiman, et al.
Criminal by Ed Brubaker and Sean Phillips
Fables by Bill Willingham, Mark Buckingham, Lan Medina, etc.
Astro City by Kurt Busiek, Brent Anderson, and Alex Ross
Blacksad by Juan Diaz Canales and Juanjo Guarnido
Favorite Comic Artists:
Darwyn Cooke (RIP)
Sean Phillips
Joëlle Jones
Michael Cho
Stanley "Artgerm" Lau
Find the Storied Arcs Podcast on Social Media