---
Creator Spotlight on Mike Carey and Peter Gross & Introduction to The Unwritten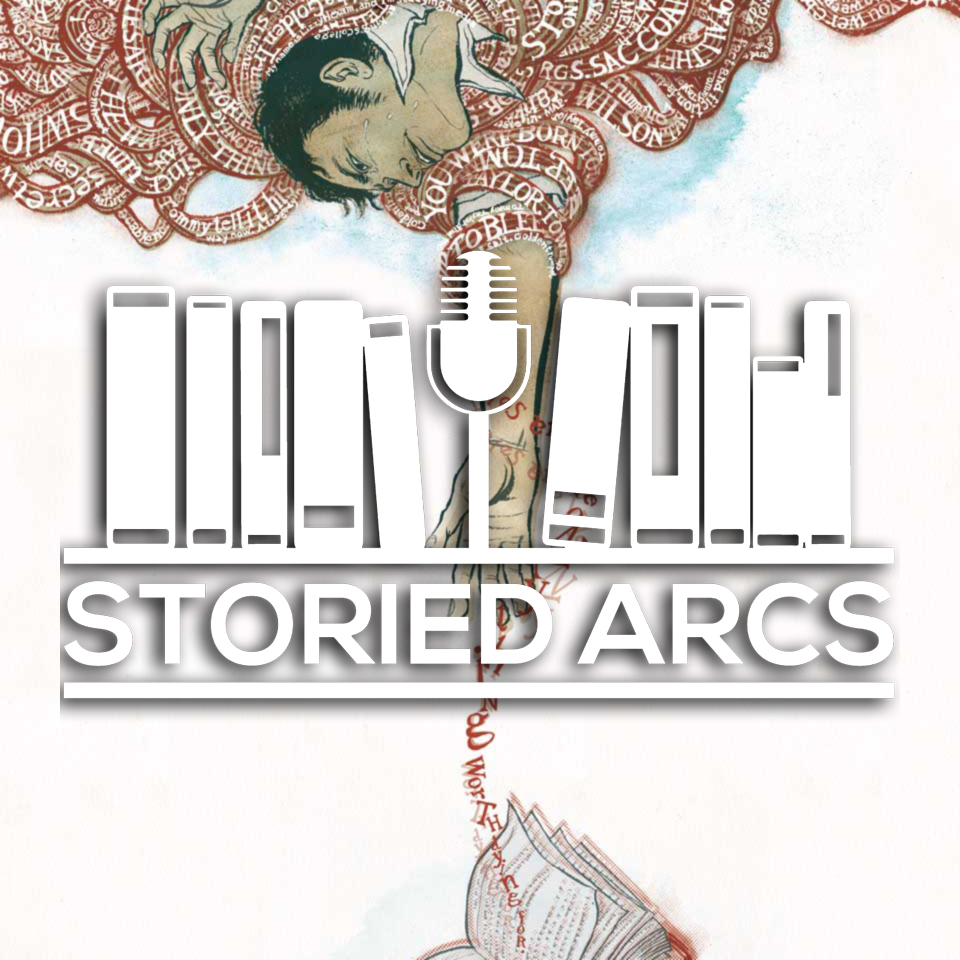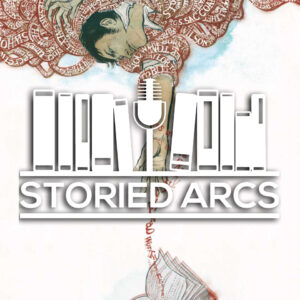 Welcome to the most ambitious season of Stories Arcs to date!
In this zero episode, Mike and Alex discuss the comics history of creators Mike Carey and Peter Gross and provide an introduction to their sprawling meta-fiction tale, The Unwritten. The guys touch on Carey and Gross' collaboration outside of The Unwritten, such as the Sandman spin-off Lucifer and The Highest House, as well as their other comics work, both at the Big Two publishers and creator-owned independent books. Then they sell you on why you should pick up The Unwritten and journey into the world of Tommy (or is it Tom?) Taylor. If you like stories about stories, storytelling, and the power of stories both fictional and non, The Unwritten is the book for you.
Given the length of this series, we're going to cover things a little differently this season. Each episode will cover TWO trade collections at a time, for a total of 6 discussions. The plan is as follows: Volumes 1 and 2, 3 and 4, 5 and 6, 7 and 8, 9 and the original graphic novel "Tommy Taylor and the Ship That Sank Twice," and then 10 and 11 (published in single issue format as The Unwritten: Apocalypse).
It's a lot to read and a lot to discuss so find The Unwritten at your local comic shop or public library and join us back here next week as we dive into Volumes 1 and 2!
---
The Unwritten Volumes 1 and 2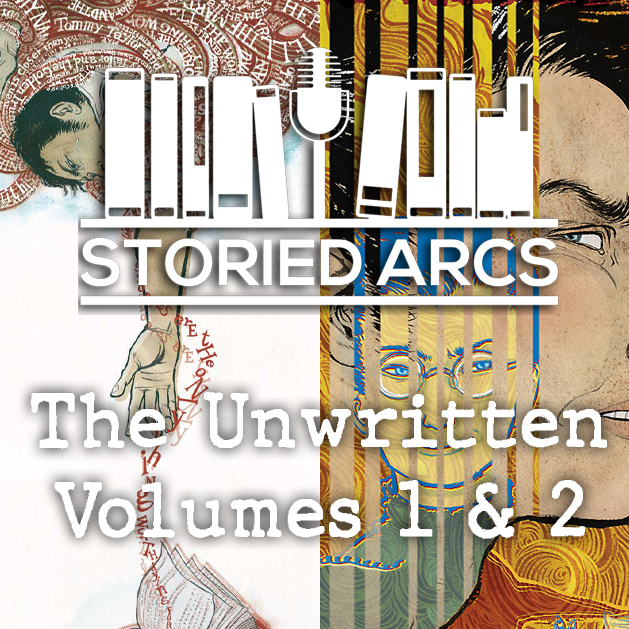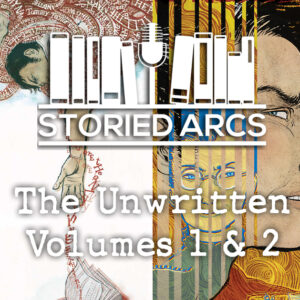 "Stories are the only thing worth dying for."
Welcome to The Unwritten and the magical world of Tommy Taylor, who is definitely not a total ripoff of that other orphan boy-turned-wizard savior you're probably thinking of. In this first episode, Mike and Alex discuss Volumes 1 and 2 (issues 1-12) of Mike Carey and Peter Gross' examination of stories and storytelling and our relationship to them, both in the power they have over us and the power we give to them. They dive deep into the storytelling mechanics of the comic and Alex spends an inordinate amount of time talking about lettering (which is super important in comics and too often overlooked; show some respect!). They also talk about how a book can be so very clear to the reader as that what it's doing and yet remain utterly confusing as the what is happening. But stick with it; it all makes sense in the end.
As per usual for these longer series, we won't be spoiling anything in this episode beyond what is presented in the first two volumes (Mike was only about halfway through the series at the time of recording so he couldn't spoil much even if he wanted to). Then go pick up The Unwritten Volumes 3 and 4 and join us here next week as we continue to fall deeper into this meta-fiction rabbit hole.
---
The Unwritten Volumes 3 and 4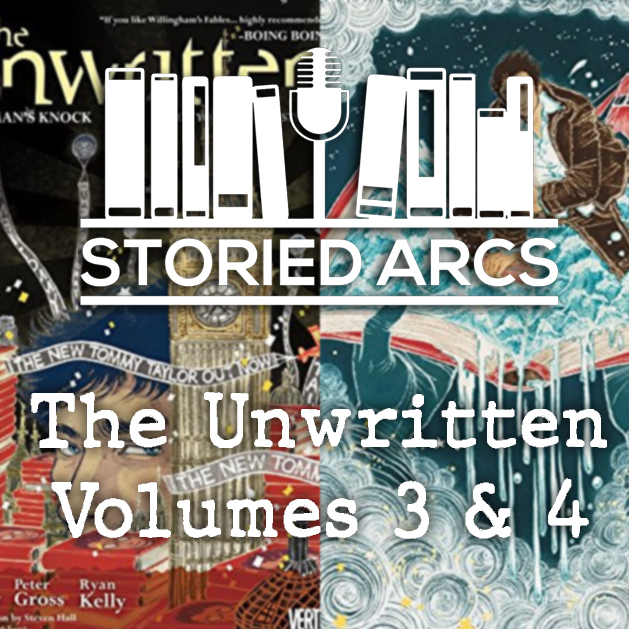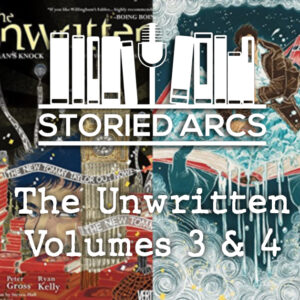 "Some symbols become more real than what they stand for. Like they're part of a truth that's beyond the regular kind of truth."
In this episode, Mike and Alex are back to discuss The Unwritten Volumes 3 and 4 (issues 13-24), where we finally start to get some clarity as to what exactly is going on. Not so much on the why, though, and the guys talk about how that ambiguity this far into a comic series plays for the reader. They also chat about all of the literary influences the comics is pulling from, from Herman Melville's Moby Dick to the highest form of literary achievement, the Choose Your Own Adventure series [side note- if you haven't already, I highly suggest you track down a physical copy of issue 17; it greatly enhances the reading experience.]. We're ready to journey into the fiction unconsciousness with you just as soon as we figure out what kind of vampire you are. Hopefully it's a Wilson Taylor vampire and not one that sparkles.
Nothing beyond the story from the first 4 volumes is spoiled in this episode, as is our rule. Go find The Unwritten Volumes 5 and 6 for next week and we'll be back then for another deep-dive discussion.
---
The Unwritten Volumes 5 and 6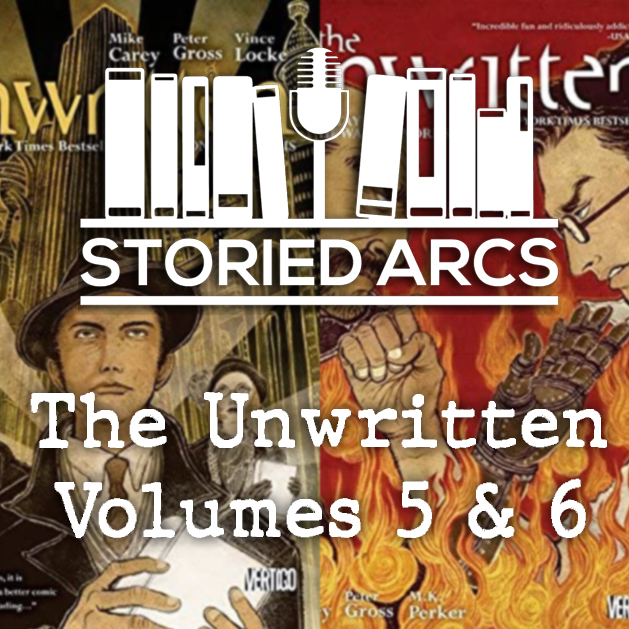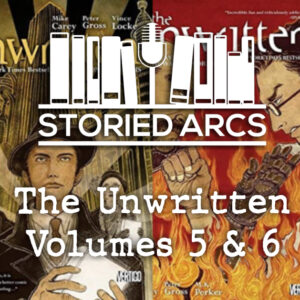 "No honest man need fear cartoons."
In this episode, Mike and Alex get ready for war as they delve deeper into the world of The Unwritten with Volumes 5 and 6 (issues 25-35 plus 31.5-35.5). Finally, approximately halfway through the run, it feels like the story is on solid ground and it's clear to both the reader (and the characters) what is going on, why it's happening, and what Tom/Tommy's role in it is. So why does it also feel like it could have been the end of the story? The guys get into all that, plus they discuss Tommy Taylor Version 1.0 aka The Tinker (which makes them just want to read "The Amazing Adventures of Kavalier and Clay" again) as well as the secret origin of both Pullman and the Cabal. And why is Madame Rausch still hanging around the story?
As usual, we don't discuss anything about the story beyond what's presented in the first 6 volumes. Go out and read The Unwritten Volumes 7 and 8 and join us again next week as we continue our deep-dive discussion.
---
The Unwritten Volumes 7 and 8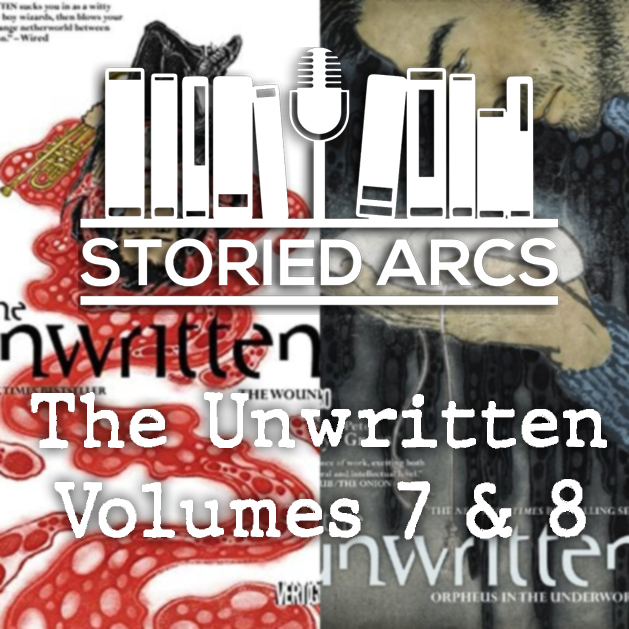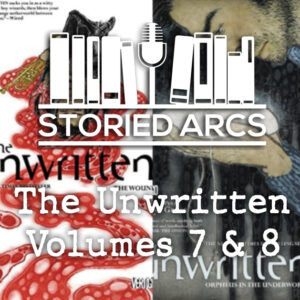 "But in the end– without story– without the ability to step sideways from fact into hypothesis– human life is untenable."
In this episode, Mike and Alex discuss how everything finally comes together in The Unwritten Volumes 7 and 8 (issues 36-49). Random details and story beats that have been sprinkled throughout the entire run thus far all begin to converge here, whether that's in Brisbane, Australia or in the land of the dead (or in a story about the land of the dead; it's unclear). What happens to the world if we don't have stories? Where do we turn to to guidance and what is there to believe in if not the stories we tell ourselves every day? It takes going to Hell/Hades/wherever to find out, but we're up for the journey. Just don't look back on your way up the steps.
Things get a little weird next week, as we'll be covering The Unwritten Volume 9 and the OGN The Unwritten: Tommy Taylor & The Ship That Sank Twice. We don't spoil anything beyond what we've covered through each episode, but as a heads up, Volume 9 is a quasi-crossover with another Vertigo title, Fables! You don't have to have read Fables to follow along in the story (Alex has; Mike hasn't), but if you want to check it out, it's really not that much: 157 issues (and counting), one of them being the length of a full trade paperback, a handful of one-shots, a half dozen or so spinoff series running anywhere from 6 to 50 issues, prose novels and short stories, video games adaptations- okay, maybe it is a bit of commitment. But if you're enjoying The Unwritten, Fables is a great companion piece. A second cousin in the genre of meta-fiction stories about stories.
Go read Volume 9 and the OGN (and maybe all of Fables, who knows) for next week and we'll be back right here to dive deep into all of it!
---
The Unwritten Volumes 9 and Tommy Taylor and the Ship That Sank Twice