Grass Kings by Matt Kindt, Tyler Jenkins, and Hilary Jenkins
Grass Kings is a genre-melding series from the indie publisher Boom! Studios. Introduced in March 2017 and concluded after its 15th issue was released in May 2018. If you're not familiar with the creators or the series, then you may want to start with our creator spotlight episode. If you've already read volume 1, then skip right to that episode. The zero episode does not contain spoilers, but the discussion of each volume will assume that you've read the volume being discussed.
In the zero episode, you'll find our creator spotlight on Matt Kindt and Tyler Jenkins who began this project. At the end of the series, you'll get an exclusive one-hour interview with colorist Hilary Jenkins who joined the creative team during the second arc. Apart from that, you'll find our usual format where we do spoiler-free deep dives into independent and creator-owned comics. This Eisner-nominated series is grounded, yet with hints of dystopia and murder mystery. Grab a copy and read along! Be sure to read the volume before listening to the episode, unless you like spoilers, then do whatever you want.
The synopsis from Boom! Studios:
Eldest brother Robert leads a grief-stricken life, having lost his daughter to a tragic accident, followed by his wife disappearing one morning never to return.

When an enigmatic young woman named Maria flees to their community in search of safe haven, Robert takes her in. Will his decision lead to ruin and retribution dooming the Kingdom?

From The New York Times bestselling writer Matt Kindt (Mind MGMT) and Peter Panzerfaust artist Tyler Jenkins comes a rural mystery series chronicling the tragic lives of the Grass Kings, three brothers and rulers of a trailer park kingdom, a fiefdom of the hopeless and lost, of the desperate poor seeking a promised land.
---
---
Creator Spotlight & Intro to Grass Kings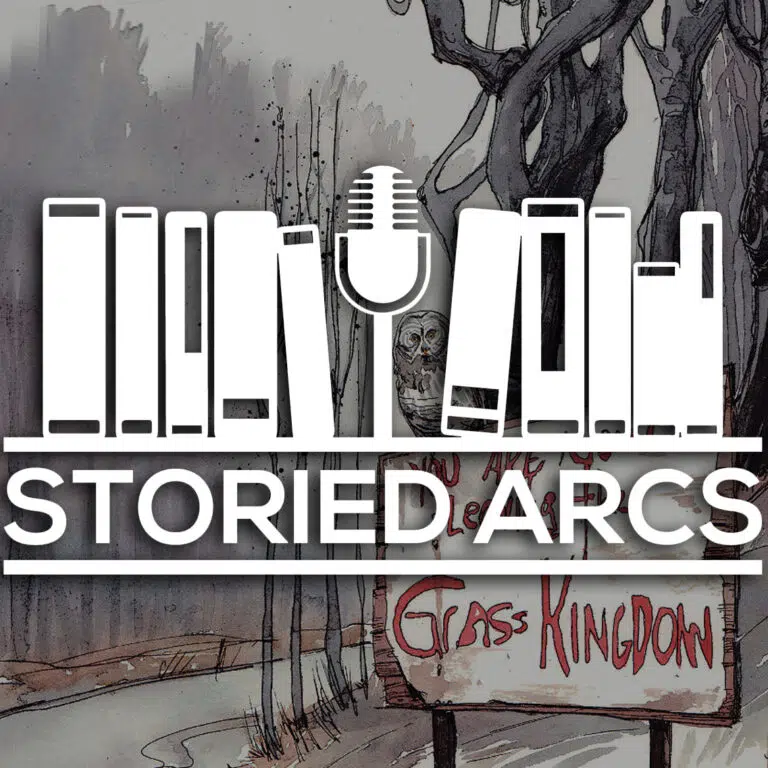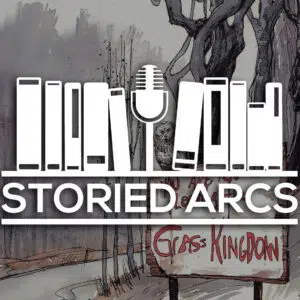 Welcome to the Grass Kingdom!  In this episode, Alex and Mike will give a spoiler-free pitch for Matt Kindt and Tyler Jenkins' Eisner-nominated book, Grass Kings.  You'll get a background on Boom Studios, bio and overview of the creators Matt Kindt, Tyler Jenkins, and Jim Campbell, as well as a spoiler-free synopsis and breakdown of the main characters.
Grab this in single-issue from your local comic shop, in the three trade paperback collected editions, or borrow it from your library and meet us back here next week to discuss volume 1!
---
Grass Kings Volume 01
Issues 1 – 6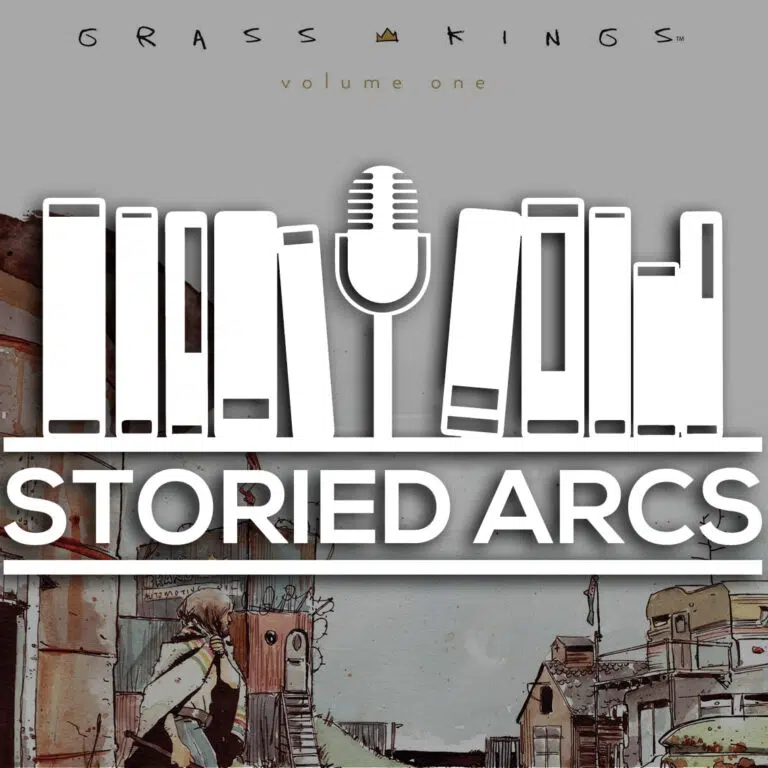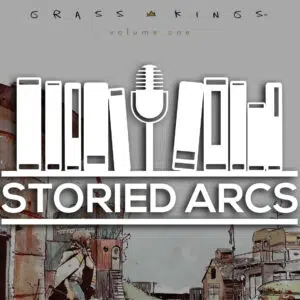 You are now entering the Grass Kingdom!
In this episode, Mike and Alex discuss the first volume (issues 1-6) of Grass Kings by Matt Kindt and Tyler Jenkins, including Jenkins' stunning artwork, the innate need for war and conflict found in human nature, and what this book has to say, if anything, about the idea of sovereign citizenry.
---
Grass Kings Volume 02
Issues 6 – 10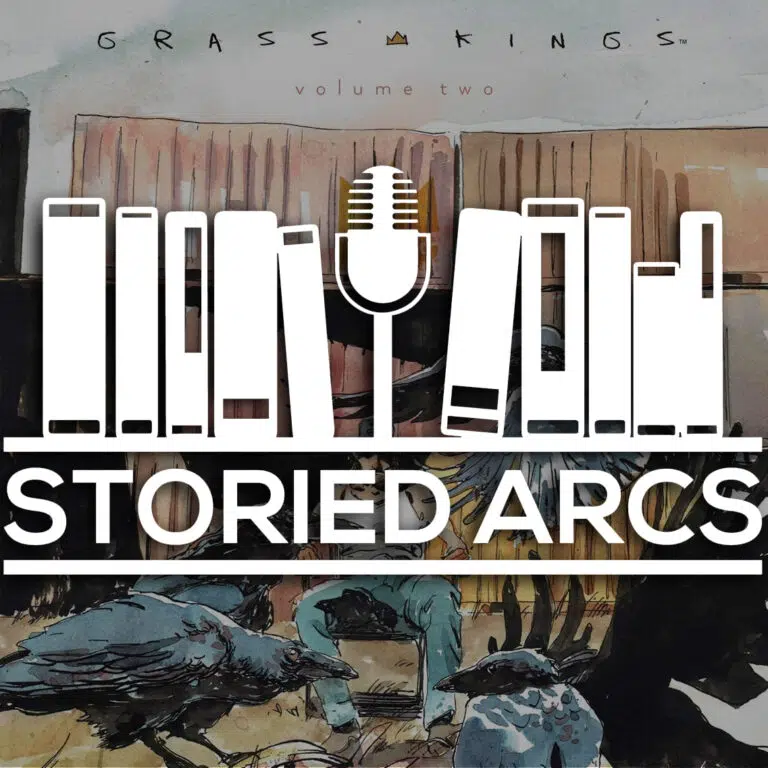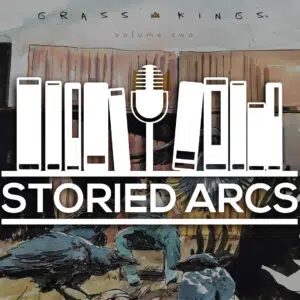 What's the price of living in a free society? Is constant surveillance acceptable if you're the one doing it and not the big bad overlords of the world? And do the rules change at all if you find out there might be a serial killer living among you?
Mike and Alex explore these questions and more and they jump into Grass Kings Volume 2 (issues 6-10). They touch on what feels like a shift in tone for the comic and how a change in focus reshapes our view of both the story and the characters in it.
---
Grass Kings Volume 03
Issues 11 – 15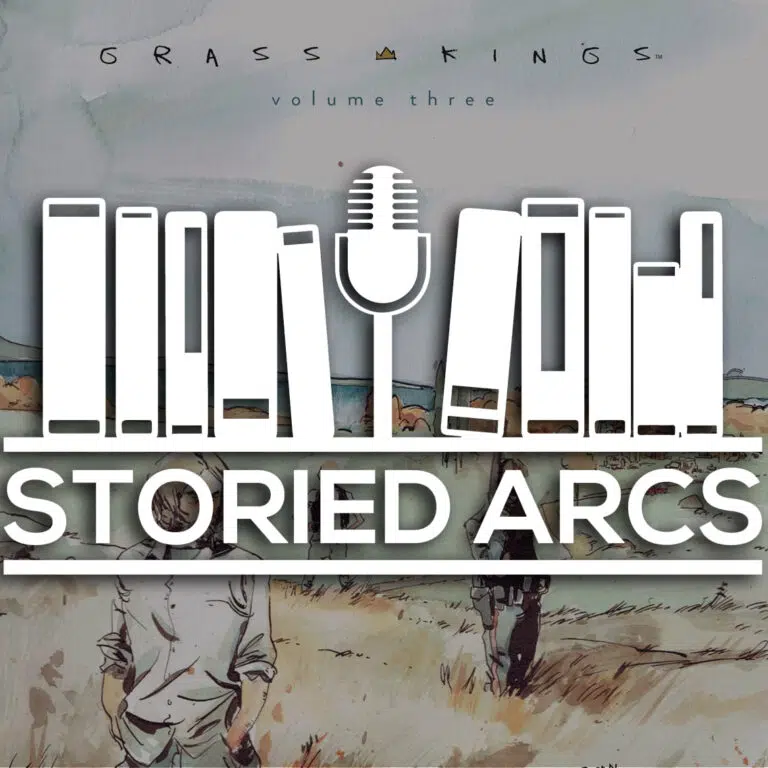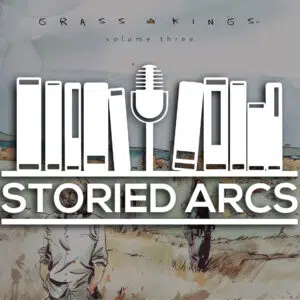 A community of people living off the grid, opposed to government oversight, get raided by federal agents. That's never ended poorly before, right?
Join Mike and Alex as they cover the EPIC conclusion to Grass Kings in Volume 3 (issues 11-15), where the Kingdom faces off against the outside world, their own personal demons, and oh yeah, a serial killer. Listen in to hear how the guys rate the ending of the series and their thoughts on what did and didn't work throughout the run now that the story is complete.
Once again, we've reached the end of another season of Storied Arcs and we thank you all for listening along. Some of the books we'll cover here will be bigger titles that we're fairly confident a good number of people have read; some of them will be like this season, a book we enjoyed that we feel got a little overlooked by the readers at large. We hope you enjoyed checking out Grass Kings and please keep sending in your comments and/or questions,
Coming up next in the Storied Arcs feed, an exclusive interview with one of the members of the Grass Kings creative team, colorist Hilary Jenkins! Then after that, a special double-sized, one-shot episode on a book from one of our favorite creators. See you then!
---
Interview with Hilary Jenkins
In this episode, we have an exclusive interview with the INSANELY talented Hilary Jenkins who provided colors for Eisner-nominated Grass Kings and continued her collaboration with Matt Kindt and Tyler Jenkins into Black Badge, Fear Case, and Apache Delivery Service. We talk about the creative process and the colorist's role in comic creation. We also discuss her other comic projects. You can buy original pieces of her artwork at ComiConArt.