Grass Kings Volume 03
Issues 11 – 15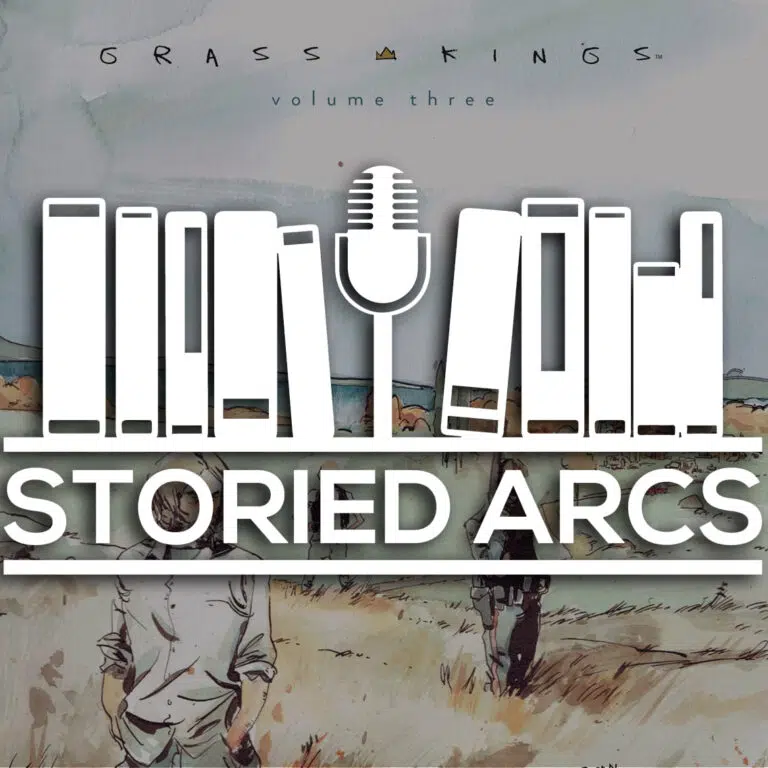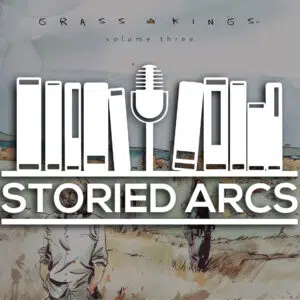 A community of people living off the grid, opposed to government oversight, get raided by federal agents. That's never ended poorly before, right?
Join Mike and Alex as they cover the EPIC conclusion to Grass Kings in Volume 3 (issues 11-15), where the Kingdom faces off against the outside world, their own personal demons, and oh yeah, a serial killer. Listen in to hear how the guys rate the ending of the series and their thoughts on what did and didn't work throughout the run now that the story is complete.
Once again, we've reached the end of another season of Storied Arcs and we thank you all for listening along. Some of the books we'll cover here will be bigger titles that we're fairly confident a good number of people have read; some of them will be like this season, a book we enjoyed that we feel got a little overlooked by the readers at large. We hope you enjoyed checking out Grass Kings and please keep sending in your comments and/or questions,
Coming up next in the Storied Arcs feed, an exclusive interview with one of the members of the Grass Kings creative team, colorist Hilary Jenkins! Then after that, a special double-sized, one-shot episode on a book from one of our favorite creators. See you then!