Paper Girls Volume 3 by Brian K. Vaughan and Cliff Chiang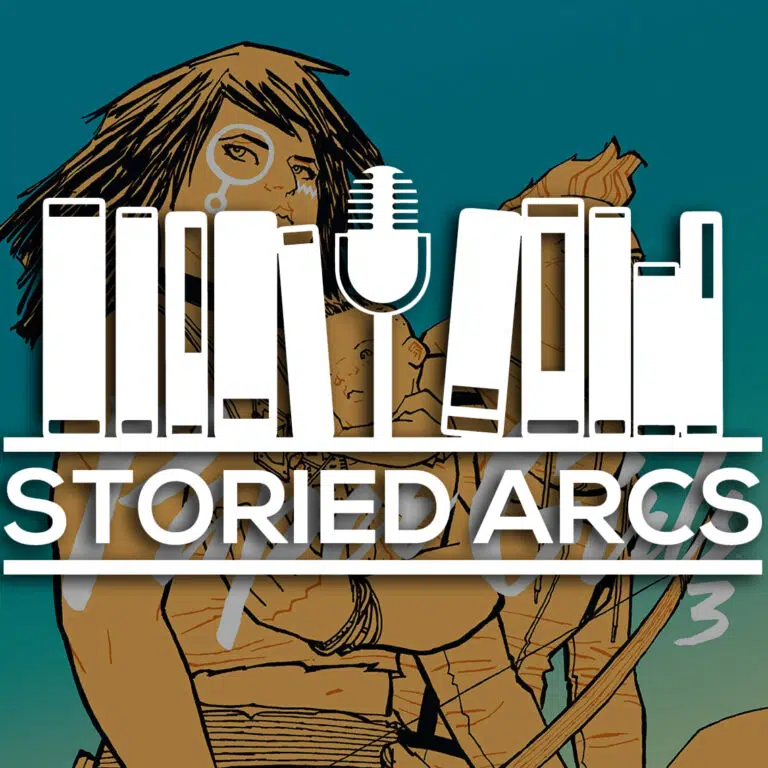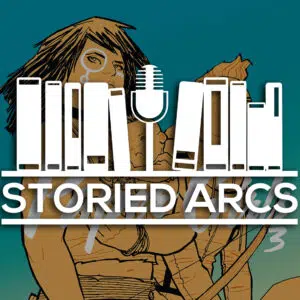 Travel back to 11,706 BCE and meet the woman who invented time travel! But she's not even technically the first time traveler because people from the future will use the technology she invented to go back into the past which will allow people from that past to go even further into the past and thus be present in that past when she arrives there after having just invented time travel in the future.
Everybody clear? Good.
As they jump into Paper Girls Volume 3 (issues 11-15), Mike and Alex try to parse through the timeline above and do a quick ranking of the story arcs thus far, working through where and how this arc fits in with the overall narrative. They discuss if the ins and outs of how time travel works within the story are even necessary to know, and also revisit the many biblical references that continue to arise throughout the arcs.
Be sure you're read through the first three volumes before you listen, and there won't be any spoilers beyond issue 15.